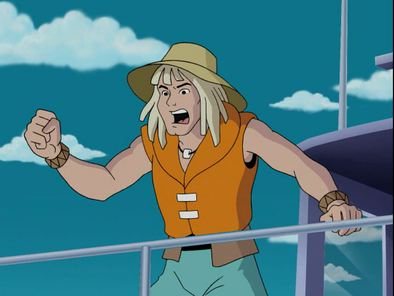 &nbsp
Crunchy is a dude who gives tourists a tour of the underwater wild life as he did for Fred Daphne Velma, Shaggy and Scooby. But then as Shaggy Rogers spotted the Motoshandu Sea Monster, he freaks out and accidently sends Crunchy's boat crashing into the rocks. Crunchy yells out that he will make the monster pay for this. Voiced by Jeff Bennett.
Ad blocker interference detected!
Wikia is a free-to-use site that makes money from advertising. We have a modified experience for viewers using ad blockers

Wikia is not accessible if you've made further modifications. Remove the custom ad blocker rule(s) and the page will load as expected.