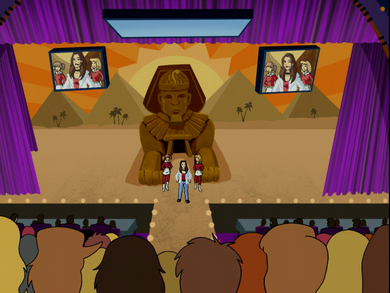 The gang goes to Las Vegas, in the United States of America, to meet teen pop sensation Lindsay Pagano. But they soon end up trying to uncover the mystery of a deceased magician called Rufus Raucous, who's ghost has risen from the grave to haunt the Theatre that Lindsay is performing at.
Screencaps
Edit
Ad blocker interference detected!
Wikia is a free-to-use site that makes money from advertising. We have a modified experience for viewers using ad blockers

Wikia is not accessible if you've made further modifications. Remove the custom ad blocker rule(s) and the page will load as expected.