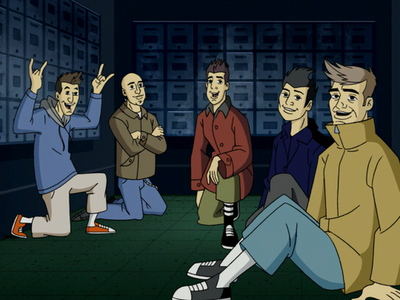 En route to the Montreal Rock Festival, the gang runs into Simple Plan. As both their vans are wrecked they have to spend the night at a nearby ghost town. And worse yet it soon becomes obvious that something invisible is out to get Simple Plan. And even worse for Velma, Gibby Norton is also present in the ghost town.
Ad blocker interference detected!
Wikia is a free-to-use site that makes money from advertising. We have a modified experience for viewers using ad blockers

Wikia is not accessible if you've made further modifications. Remove the custom ad blocker rule(s) and the page will load as expected.